My book is finally
available for pre-order
! From the overview:
Learn about all the latest features of C#, including the asynchronous programming capabilities that promise to make apps ultra-responsive
Examine how C# evolved over the years to be more expressive, easier to write, and how those early design decisions enabled future innovations
Explore the language's bright future building applications for other platforms using the Mono Framework
In the later chapters of the book, you learn to build 3 different applications, the first is a Flickr viewer for Windows RT
The second is an HTML5 Mobile app using ASP.NET MVC that uses the geolocation APIs and
SignalR
to build a "SoLoMo" experience.
And finally, using
MonoMac
to build a Mac App using C# 5 (though, irony of ironies, Xamarin
announces Xamarin.Mac
yesterday
).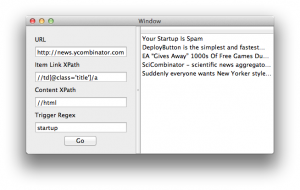 It was a pleasure working with everyone from Packt on this title. Special thanks to
Asher DeVuyst
for reviewing the book and giving me great feedback :P